RADICI DEL SUD: THE NAMES OF THE JOUNALISTS AND IMPORTERS AND ALL THE NEW INITIATIVES OF THE 13TH EDITION
The proposal of the Apulian event has been implemented: BtoB activities joined also by oil producers, a section focusing on natural wines only and the opportunity to buy. A record number of registered wineries
Next Radici del Sud edition is going to be a great and wide one. The week focusing on wine from native grapes and extra virgin olive oil produced in South Italy will be held from 5th to 11th June 2018 in Apulia.
The proposal, which already includes a wine competition, a week of BtoB meetings with International journalists as well as an exhibition open to the public, has been made wider thanks to three new interesting initiatives. The first one, which was introduced last year, consists in extending the BtoB activities to oil producers, too. This year on 9th and 10 the producers of extra virgin olive oil from Apulia, Campania, Basilicata, Calabria and Sicily will be given the opportunity to meet the importers at the Exhibition as wine producers do.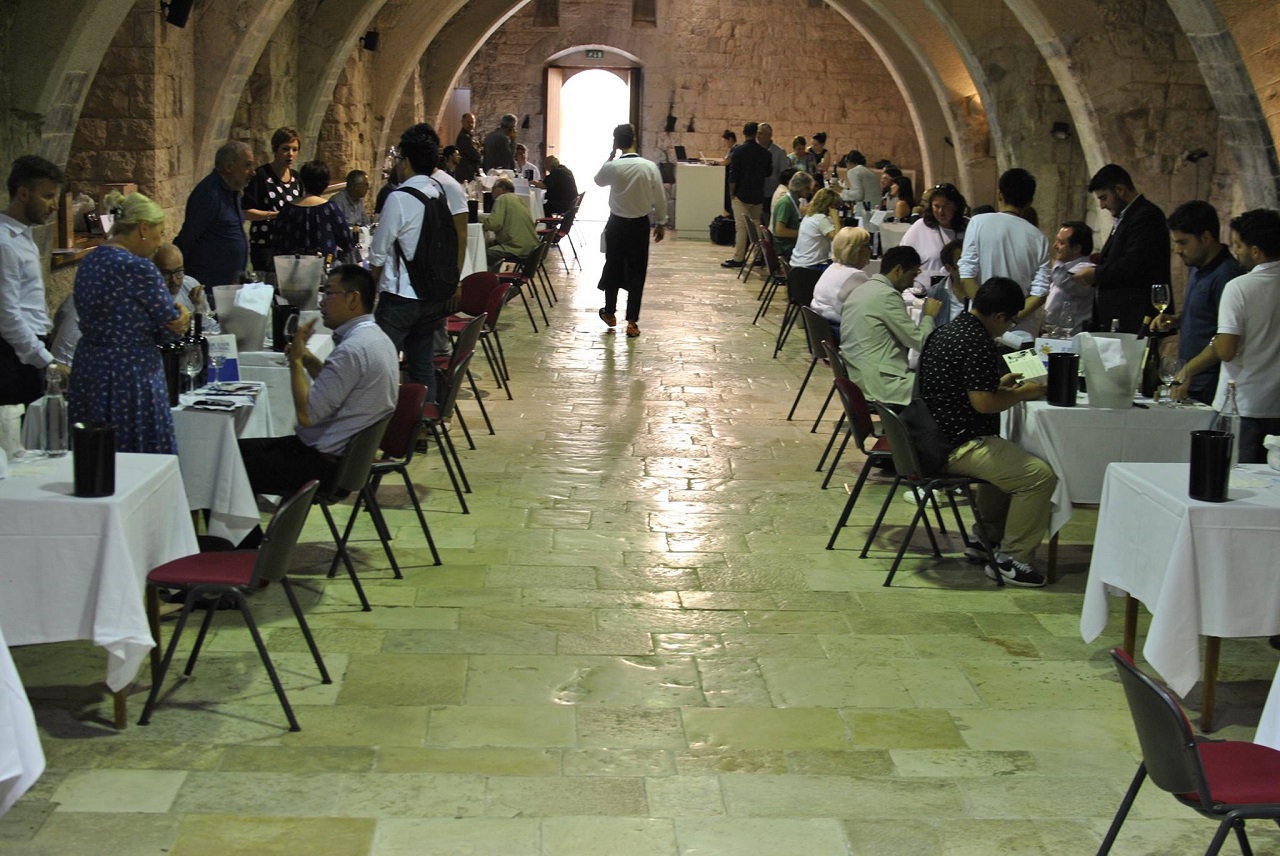 Another new initiative is an area for natural wines only. On the 11th June the many wineries joining the Exhibition which produce natural wines will be given the opportunity to show their products thus being easily identifiable. Not only will visitors taste the wines, but they can also buy wine and oil directly from the tasting stands of the producers joining the Exhibition. And this is another innovation.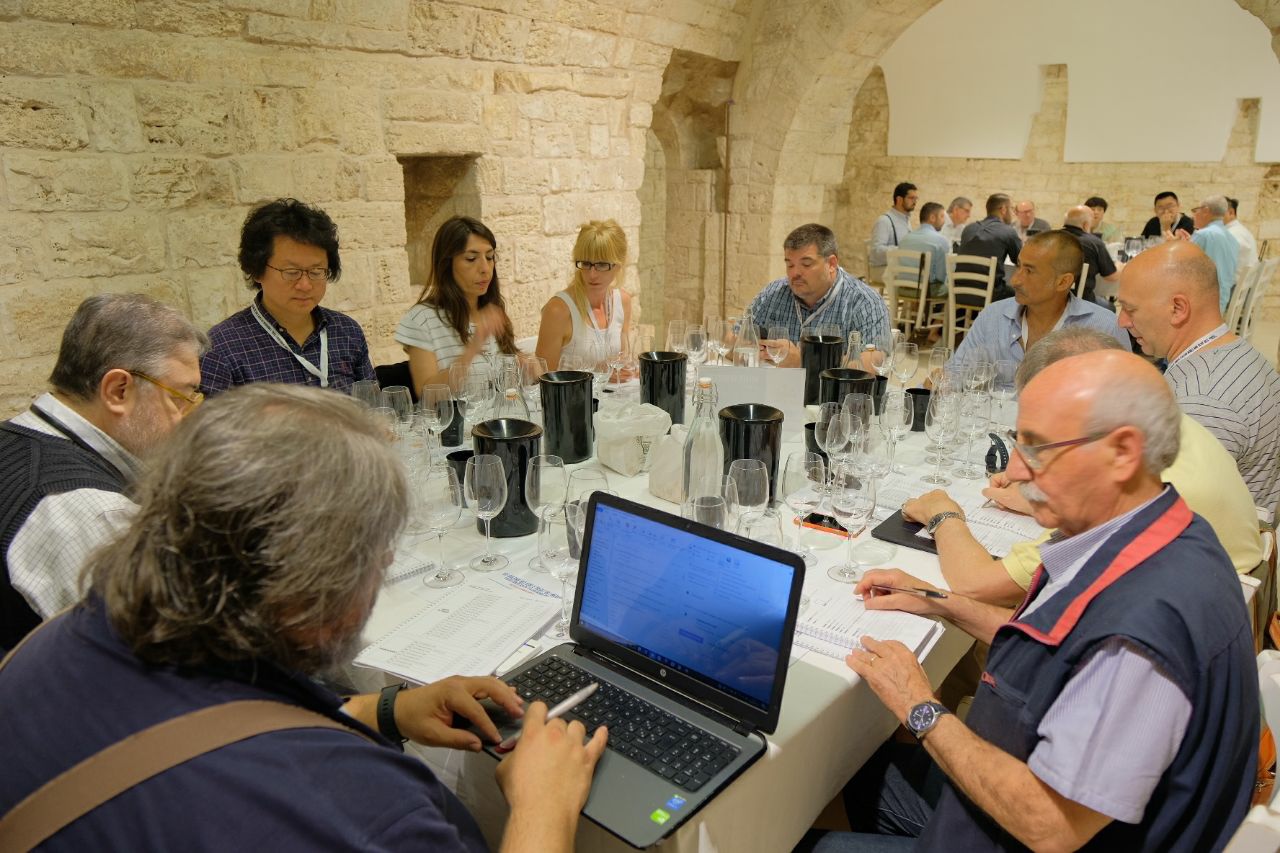 "For this thirteenth edition – says Nicola Campanile, the event organizer – we've brought a breath of fresh air. The participating wineries and popularity are increasing and this pushes us to improve our proposal year after year. The good choices we have made are confirmed by the number of subscriptions we've had up to now. Moreover the number of the wineries registered up to now is more than the triple what we recorded last year in the same period".
After the more than satisfying experience of last year, a new delegation of 5 buyers from different regions of China also headed back and selected by Alessio Fortunato.
BUYERS:
Mehmet Adanir – Dante Vin / Denmark
Luigi Pucciano – Terre Lente / Netherlands
Mariusz Majka – Magia del Vino / Poland
Michel Wising

- Amazing Wines Hedberg & Wising AB / Svezia



Fernando Zamboni - Winelands Importadora / Brazil
Allard Ariszetal - Arisz et al. Wijnimport / Netherlands

Paulo De Almeida – The Wine Spot / Netherlands
Ole Udsen - Asboe & Udsen Vin – Denmark
Parisima Tamanti – Vino nostro –USA,
David Sparrow – Sparrow Wine Company –USA
Liu Bin – Ming Zunhui cellar - Xian - China
Ji Feibing – Ming Zunhui cellar – Xian - China
Li Peng – Xian Weizhen Advertising Culture spread - China
Bo Mao – Guangzhou Vita Trading – Guangzhou (CAN) China
Yi Zhong – Guy Yang Pioneer Trading – Guy Yang(KWE) - China
Chao Li – Bei Jing Roman's fine wines - Bei Jing (PEK) - China
Alessio Fortunato – Consultant - Cina
JOURNALISTS and INFLUENCER:
Cathy Van Zyl – Master Wine - South Africa

Susan Gordon – Forbes, The Daily Meal /USA
Kelly Mitchell - The Huffington Post / USA
David Ransom - The Tasting Panel Magazine, The SOMM Journal /USA
Tracy Ellen - Kamens Drinking Wisely&Well /USA
Matthew Horkey e Charine Tan – Exotic wine Travel /USA
Fabien Lainè / France
Rebecca Marphy – The Dallas Morning News, Wine Review Online / USA
Chiara Giorleo – Journalist Luciano Pignataro Wine Blog
Davide Bortone – Journalist / vinialsupermercato.it
Valentina Vercelli – Journalist / La Cucina italiana
Antonio Cimmino – Journalist / Gastronomia Mediterranea
Francesco Falcone – Journalist / Winesurf
Giovanna Moldenhauer - free lance Journalist
Andrea Terraneo – President of Vinarius - Associazione enoteche italiane
Pasquale Porcelli – Journalist / Winesurf
RADICI DEL SUD 2018
The Exhibition of wine and oil from South Italy - in brief-
Where:Castello Normanno Svevo di Sannicandro di Bari (BA)
When : 11th June 2018
Opening hours: from 11.00a.m. to 9.00 p.m.
Pass: Tasting kit €15 (it includes glass, bag and tasting notebook)
Parking area: available
Underage children don't pay and are not allowed to taste
All news